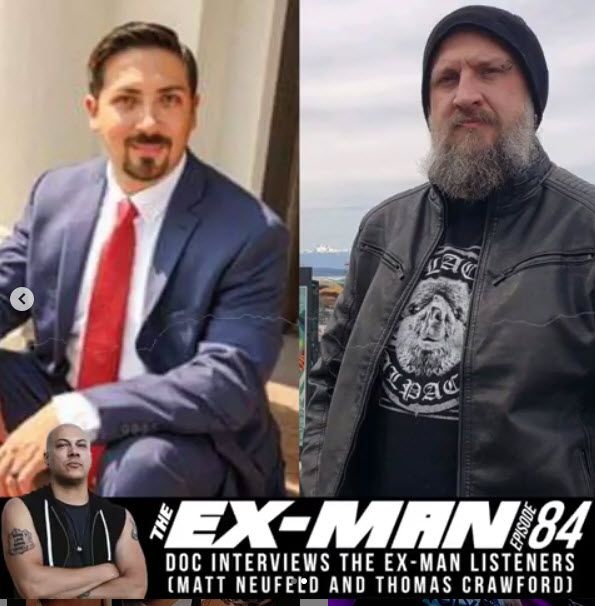 The new episode of The Ex-Man podcast with Doc Coyle with ThomASS as a sponsored guest.  In this episode, Doc speaks to two listeners and fans of the podcast.  First, Doc converses with Matt Neufeld, a defense attorney from Texas, about why he likes the Ex-Man podcast, how he got into law, and delve into the complexities of the modern criminal justice system.
In the 2nd half of the show, Doc speaks with ThomASS, guitarist and songwriter of the band Ceraphym.  They discuss his evolution of trying to build a band while also maintaining a demanding career and moving cross country, the advantage of modern technology like Toontrack Superior Drummer, in songwriting with band members that aren't local, and what the challenges of being an independent artist in the ever-changing heavy music world entail.
LISTEN NOW at jabberjaw.show/ex-man or wherever you listen to podcasts!